Children's Liturgy
Every Sunday morning at the Church of Our Lady and just before the sermon begins, the children are able to participate in their own 'Liturgy of the Word'. This follows the Church guidelines and includes a Penitential Rite and Gospel Reading. There is a child friendly discussion about the reading and an activity follows. The children present their work at the end of the sermon and rejoin the congregation.
Sunday 16th July 2017
Today the Children's Liturgy Group said goodby to Oliver and Casper who are returning with their family to their homeland of Poland. We will miss them and wish them well for the future.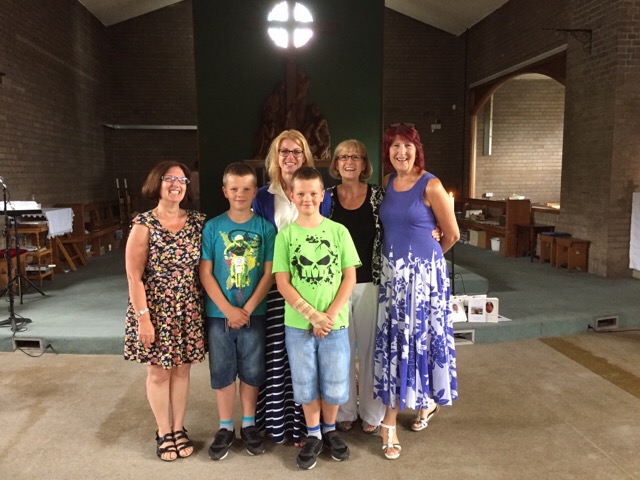 Above: Oliver, Casper, their mother Ewa and the Children's Liturgy Team.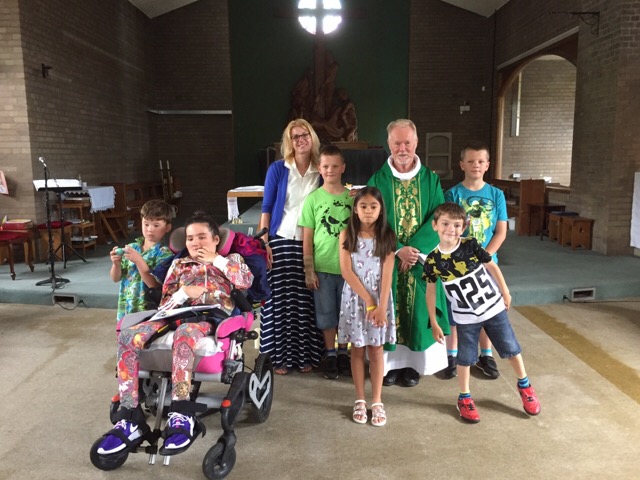 Above, Oliver and Casper with some of their friends from the Liturgy Group.
Sunday 22nd January 2017
Today's liturgy was based on the Gospel reading from Matthew 4:12-23.
The children heard that Jesus was walking by the Sea of Galilee when he called fishermen to be his disciples. He called Simon, who was known as Peter, Andrew his brother and another pair of brothers called James and Zebedee. He called them to be 'Fishers of men' and they immediately left their boats and their families and followed him.
The children each made their own individual boat and together produced this marvellous display which has been placed beside the altar.