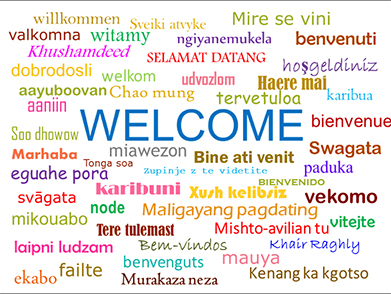 We are very proud to celebrate our faith together in this multicultural parish of Our Lady. We aim to provide access to resources on this page for those parishioners whose first language is not English but we need your help. Please contact us if you wish to add a section to this page from your country.
Many thanks to Sandra Ranner from the Vienna International Religious Centre for letting me include a link to this site which enables you to download Bible texts for each Sunday and Feast day of the year in many different European languages, including Spanish, French, German, Polish and Slovakian to name but a few.
Poland
Easter - The Blessing of the Baskets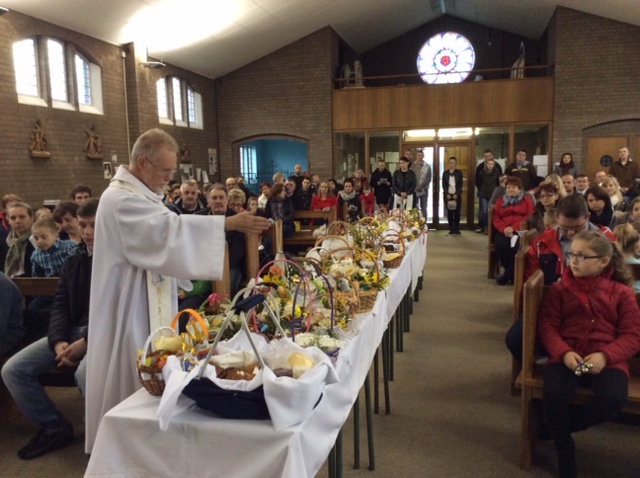 "Święconka" meaning "the blessing of the Easter baskets," is an important Polish tradition. Baskets containing a sampling of Easter foods are brought to church to be blessed on Holy Saturday. The basket is traditionally lined with a white linen or lace napkin and decorated with sprigs of boxwood (bukszpan), the typical Easter evergreen.
More information about the Blessing of the Baskets